---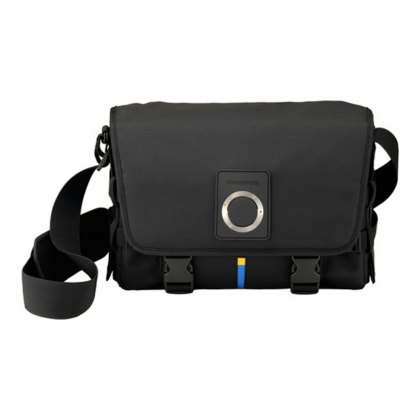 Olympus CBG-10 System Camera Bag
Olympus CBG-10 System Camera BagFind the perfect match to your Olympus OM-D E-M1 camera with this unique camera bag. The stylish and compact design of this camera bag underlines the compact design of the E-M1.When you open the camera bag, the compact outside reveals a spacious interior. You can easily store the E-M1 with Power Battery Holder HLD-7 and a Four Thirds lens attached, securely protected...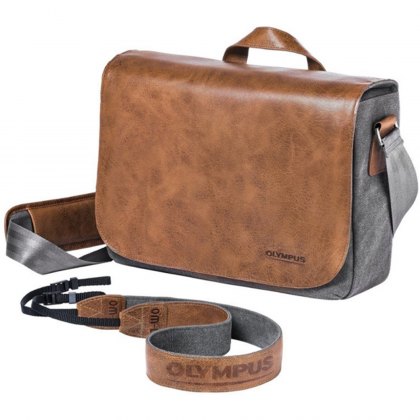 Olympus OM-D Leather Messenger Bag
Olympus OM-D Leather Messenger BagTailor-made for OM-DThe OM-D Messenger Leather Bag is designed to keep your OM-D camera and your equipment safe, while looking great and not like a standard camera case. The two removable compartments accommodate your OM-D body, two additional lenses as well as further accessories and protect your equipment against scratches.The magnetic lock allows quick and easy...
---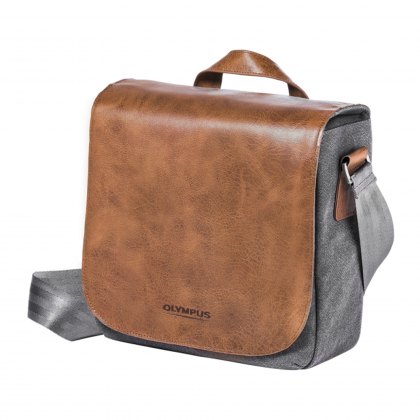 Olympus OM-D Mini Messenger Bag
Olympus OM-D Mini Messenger BagThe OM-D Messenger Bag Mini is a stylish and compact camera bag that easily fits your OM-D camera, an additional lens and small accessories. Its high-quality leather and canvas mix leads to a robust design.