hdbook powered by Canon
---
Your life in HD. Digital photos can be shared in seconds, but there's nothing like holding a printed photo in your hands. So why not create a high quality photo book yourself using hdbook. A personalised photo book, professionally printed and bound, will really bring your photos to life, help you treasure your memories, and makes an ideal gift for friends and family.
---
---
Your personalised hdbook. Easy as 123.
---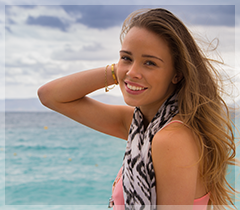 1. Select your photos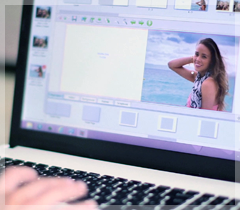 2. Download the hdbook software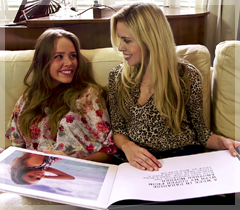 3. Enjoy your memories
---
Choose your favourite images to showcase in your premium photo book – ideal whether you're looking to create a truly personal gift or simply share your treasured moments with family and friends.
The hdbook software lets you easily design a photo book in minutes. Simply download the software to your PC or Mac from one of the hdbook retailers' websites, lay out your photos and text, and send it to print.
Your personalised photo book will be printed on a state-of-the-art Canon DreamLabo 5000 printer. You'll soon receive your professional quality photo book with vibrant true-to-life photo colours and crisp text.
---
---
Personalised photo book inspiratons.
---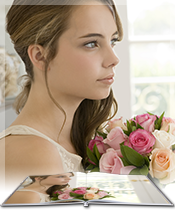 Luxury wedding album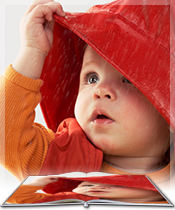 Baby photo book
Travel photo book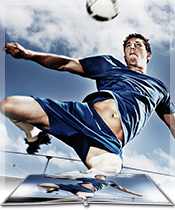 Publish your photography
---
Recreate the memory of your special day – make your own luxury wedding photo book, with our range of wedding themed backgrounds, picture frames and page styles.
The baby photo book is a perfect way to share and show off the new addition to your family and help you remember the all-important milestones.
Whether it's a trip of a lifetime or relaxing holiday in a sun, keep your memories fresh long after you return with a high quality holiday photo book.
The professional quality portfolio photo book is a great way to showcase your own photography skills and promote your business to potential clients.
---
Stunning photo quality.
Your memories in HD
See and feel the superior quality of an hdbook. Thanks to our high definition 7-ink printing technology, the photos are beautifully detailed, with natural skin tones and true-to-life colour reproduction. Colour photos will appear so vivid they jump right off the page, while black-and-white images will have smooth gradation for a classy look.
---
Choose your hdbook cover.
Truly personalised photo book
Create your personal photo book cover by adding text and images to make it your own. Professionally printed and bound, your hdbook will take pride of place on any bookshelf.
---
Add text to your photos.
Clear. Crisp. Sharp.
Add captions to your photos and the name of your album on the cover. Thanks to the specially formulated inks and 2400 dpi print resolution, the hdbook's text is ultra-sharp.
---
Flat spread binding.
Perfect double-page spreads
All our photo books use flat spread binding, so you can spread images across two pages without losing areas of your photos between the pages. Premium quality double-sided photo papers allow you to expand from a standard 24 pages up to 100 pages without compromising the slim spine.

---
Choice of hdbook sizes.
A format to suit your taste
Square formats are available in sizes of 127 x 127 mm, 210 x 210 mm and 300 x 300 mm, you can specify landscape or portrait in A5 and A4, or choose A3 landscape, so you're sure to find the perfect format for your personalised photo book.
---
Choice of photo papers.
A premium finish
The specially formulated paper – designed to work with Canon's printing technology -gives you HD quality photo printing for a premium finish. Choose from Luster paper with texture similar to traditional photo-lab prints, or Glossy paper with a smooth, high-gloss finish.
---
Lasting memories
The combination of Canon inks and specially coated photo papers ensures your photos will last a lifetime. Well, at least for 300 years, so you can be confident that your personal photo book can be enjoyed by generations to come.

---
Need help?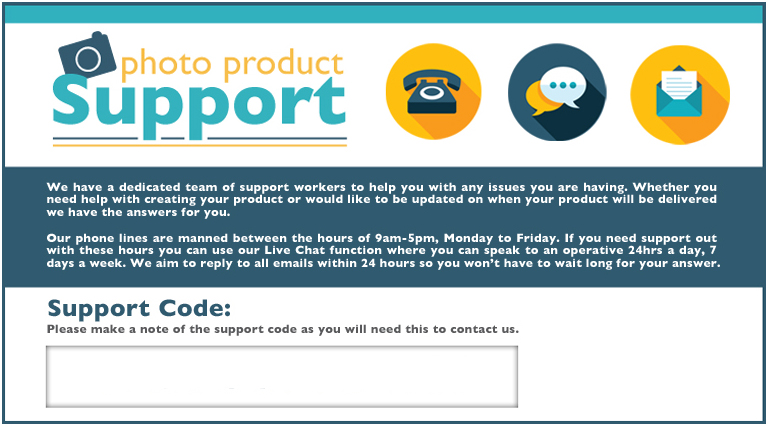 ---