We are open
From 12th April

---
Opening Times
Phones will be manned from
9.00am to 5.00pm Monday to Friday
10.00am to 2.30pm Saturday
The doors will be open:-
Bournemouth
Monday: 10am - 4.30pm
Tuesday: 10am - 4.30pm
Wednesday: 10am - 4.30pm
Thursday: 10am - 4.30pm
Friday: 10am - 4.30pm
Saturday: 10am - 2.00pm
Sunday: CLOSED
Salisbury
Monday: 10am - 4.00pm
Tuesday: 10am - 4.00pm
Wednesday: 10am - 4.00pm
Thursday: 10am - 4.00pm
Friday: 10am - 4.00pm
Saturday: 10am - 2.30pm
Sunday: CLOSED
---
We are COVID secure
We're excited to let everybody know that both of our shops have re-opened, and we are looking forward to welcoming everybody back, two at a time, both in Bournemouth and Salisbury.
Of course, your safety and wellbeing (and ours!) is key and we have been working hard to introduce comprehensive safety measures.
For the time being there is a limit of two customers in-store at any time.
It may occasionally mean that you may have to wait outside for a while. We are limiting the selection of demonstration stock available for the time being. Please help everybody by doing as much research as you can on-line before paying us a visit or contact us either by phone, livechat or email for advice before you head over to see us.
Stay safe and alert by following the new measures.
---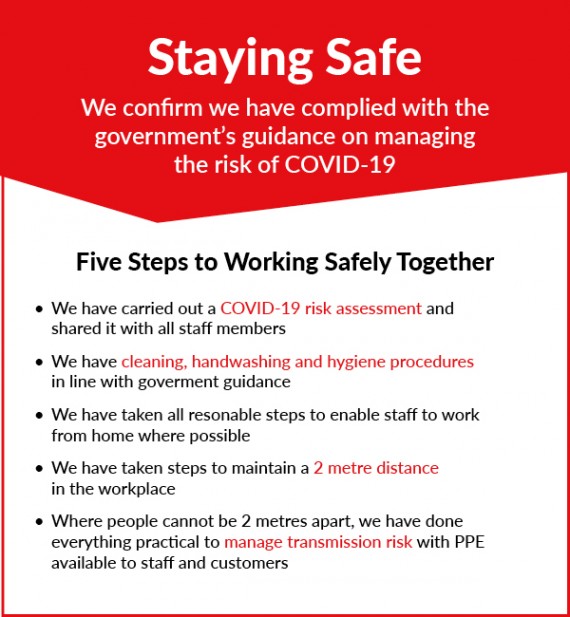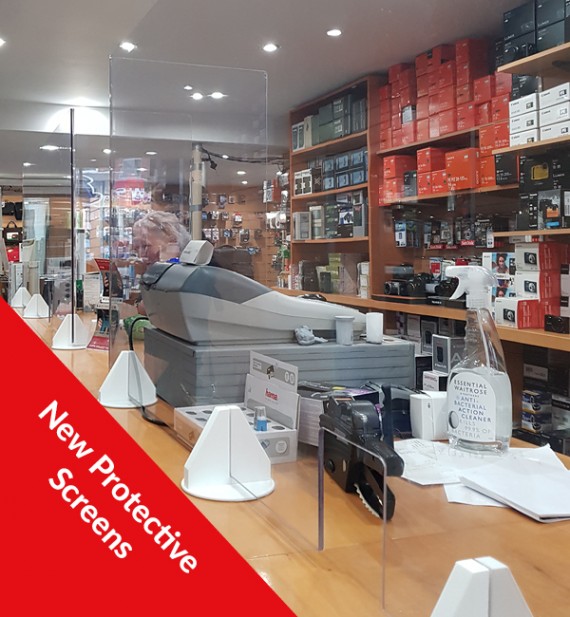 ---
New Procedures
Please note that "browsing" is limited.
We will be happy to advise you on the best kit and will have a small selection of demonstration items available in stores.
Please get in touch to confirm that the branch that you plan to visit has an item in stock before making a special journey.
---
Cards Encouraged
We encourage you to use contactless or card payment methods to reduce the contact between you and our colleagues.
We have installed protective screens at tills to provide additional protection.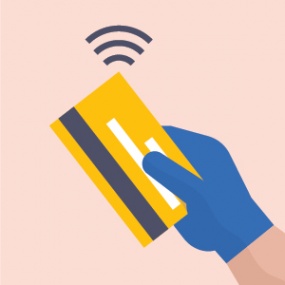 ---
Social Distancing
• Staff numbers in-store are being limited to ensure social distancing can take place
• Customers must wait outside until invited in. This helps us to reduce the number of people in the store.
• Asking customers to shop alone where possible (we understand some of our items are very considered purchases and you may want to shop with a partner, or you may need special assistance which requires you are not alone.) We will let people shop in pairs, but we ask you to consider whether it is at all avoidable.
• Requesting that if children are brought into the store that they are kept with a parent or guardian at all times.
• Our staff are staying 2m apart from each other and customers*
• Customers must stay 2m apart from other customers and staff*
• Customer numbers are being limited in stores

*when demonstrating equipment, this will not always be possible, but we have PPE available to allow limited closer contact or distance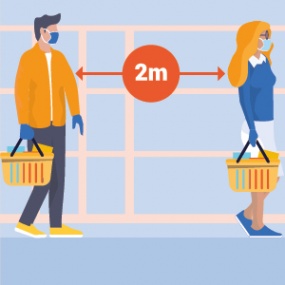 ---
Cleaning/Sanitising
• Hand sanitising stations are present on entry to each store
• Handling of items is by request so we can ensure everything is properly sanitised and the risk of transmission is kept low
• Any touch points, such as card machines or photo printing kiosks will be wiped down after every use. Customers will also have cleaning equipment available to wipe down photo kiosks before use if they wish.
• Touch points such as doors, door handles, hand rails, etc. will be cleaned mulitple times throughout the day
• Stores will be thoroughly cleaned each day
• Any equipment which has been handled or demonstrated will be wiped clean and sanitised before being put back on display
• Disposable gloves and facemasks will be appropriately handled and disposed of after use to reduce the risk of transmission
New protective screens at tills have been installed.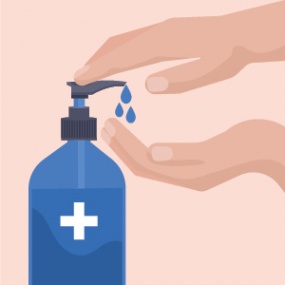 ---
PPE (Personal Protective Equipment)
• Customers will be given disposable face masks which they must wear if they wish to have equipment demonstrated
• Staff and customers will have disposable gloves and these will be used when handling, passing or demonstrating equipment.
---
Click, Check and Collect
We are pleased to offer Click and Collect services from both our stores. You can order on line, pay then or when you collect, and then check your new purchase before you leave. You will need to bring some form of identification with you.

Please do not turn up before you have received confirmation that your order is ready. We will not be able to provide the collection if for any reason it is not available.
---
Other Ways To Shop
Online and Phone

You can continue to browse and purchase from our website and customer service team.
---
---
Can I trade in my old gear?
We are pleased to offer you a full trade in service at both our Bournemouth and Salisbury stores. We will be able to inspect your items and give you a quote, as you would be used to.
The items will then be cleaned, disinfected and 'quarantined' before being re-sold.
You will be able to trade in your goods for cash or for new gear!
We can also arrange collection of good for trade in, if you want to shop from the comfort of your own home.
---
How can I shop safely at Castle Cameras?
We have put all the necessary safety measures in place to ensure you, our customer, and our colleagues are safe and remain health.
We do ask all customers to make use of the hand sanitiser at the entrance of our stores when entering.
You will also be able to order online and enjoy free delivery on orders over £50 as well as having the option to have next day delivery on all orders placed before 2pm Monday – Thursday.
---
Will the stores opening hours change?
Yes they have, please check through to this page
---
Will I be able to Click and collect?
Click and collect will be available from both stores in Bournemouth and Salisbury. Identification will be required when collecting

Please remember not to travel to our store until you have had confirmation that the order is ready for collection.
---
Can I still get in touch on the phone?
We are here to help, advise and guide you on the phone. We have a team in place who will be able to help you with any questions you may have.
Available Monday to Saturday, please see our opening times for more information.
---
Can I return my item for repair?
We are now taking in cameras for repair, both warranty and non warrenty. However, due to high volumes of workload there is a long lead time for repairs and supplier returns at the moment.
---
Are you taking in films for processing?
We are now taking in films for processing. Processing time is around two weeks for colour film, though black and white will usually take three to four weeks.
---
Are you taking passports?
We are currently unable to offer this service
---
Are you offering sensor cleaning?
We are now taking in cameras for sensor cleaning, turn around time is around 10 to 14 days.
---