Featured Products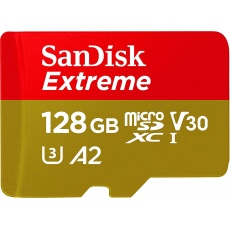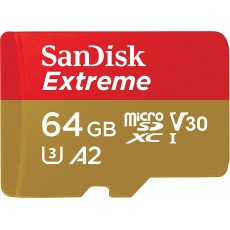 ---
---
---
---
---
Micro SD cards
MicroSD / MicroSDHC / MicroSDXC
MicroSD memory cards were born due to SD cards being too big for mobile phones. Initially developed by SanDisk, microSD was later on embraced and standardized by the SD Card Association, which announced the form factor in 2005. The initial microSD memory cards were slow and their capacities were limited to 2 GB due to the FAT16 file system, just like SD cards. However, the SD Card Association was quick to release the next generation SDHC cards that lifted those limits. And with the introduction of SDXC that took advantage of the exFAT file system, it became possible to make cards larger than 32 GB in size, with much faster read and write speeds. microSD cards quickly gained popularity among portable device manufacturers for their small size – at just 11.0 (W) x 15.0 (L) x 1.0mm (H), these cards are the smallest memory cards available on the market today and they have been embraced by many mobile phone and tablet manufacturers.

How many pictures can my memory device hold?
The following assumptions were made to calculate the number of images per card:
MP = 1,000,000 pixels
1MB = 1,000,000 bytes, 1GB = 1,000MB
TIFF image has 24 bit color depth, one of 16,777,216 colors per pixel
JPEG 100% Quality = Visually lossless JPEG compression with 1:10 ratio of RAW image
Photos - Compressed (JPEG 100% quality) Images per card.

NOTE: JPEG is the most common file format for consumer cameras.
| | | | | | | | | | |
| --- | --- | --- | --- | --- | --- | --- | --- | --- | --- |
| Megapixels | File size (MB) | 1GB | 2GB | 4GB | 8GB | 16GB | 32GB | 64GB | 128GB |
| 4MP | 1.2 | 715 | 1430 | 2861 | 5722 | 11444 | 22888 | 45776 | 91552 |
| 5MP | 1.5 | 572 | 1144 | 2288 | 4577 | 9155 | 18310 | 36620 | 73240 |
| 6MP | 1.8 | 476 | 953 | 1907 | 3814 | 7629 | 15258 | 30516 | 61032 |
| 7MP | 2.1 | 408 | 817 | 1634 | 3269 | 6539 | 13078 | 26156 | 52312 |
| 8MP | 2.4 | 357 | 715 | 1430 | 2861 | 5722 | 11444 | 22888 | 45776 |
| 10MP | 3.0 | 286 | 572 | 1144 | 2288 | 4577 | 9155 | 18310 | 36620 |
| 12MP | 3.6 | 238 | 476 | 953 | 1907 | 3814 | 7629 | 15258 | 30516 |
| 14MP | 4.2 | 204 | 408 | 817 | 1634 | 3269 | 6539 | 13078 | 26156 |
| 16MP | 4.8 | 178 | 357 | 715 | 1430 | 2861 | 5722 | 11444 | 22888 |
| 22MP | 6.6 | 130 | 260 | 520 | 1040 | 2080 | 4161 | 8322 | 16644 |

Photos - Uncompressed RAW (24 bits per pixel) Images per card
| | | | | | | | | | |
| --- | --- | --- | --- | --- | --- | --- | --- | --- | --- |
| Megapixels | File size (MB) | 1GB | 2GB | 4GB | 8GB | 16GB | 32GB | 64GB | 128GB |
| 4MP | 12.0 | 71 | 143 | 286 | 572 | 1144 | 2288 | 4576 | 9152 |
| 5MP | 15.0 | 57 | 114 | 228 | 457 | 915 | 1831 | 3662 | 7324 |
| 6MP | 18.0 | 47 | 95 | 190 | 381 | 762 | 1525 | 3050 | 6100 |
| 7MP | 21.0 | 40 | 81 | 163 | 326 | 653 | 1307 | 2614 | 5228 |
| 8MP | 24.0 | 35 | 71 | 143 | 286 | 572 | 1144 | 2288 | 4576 |
| 10MP | 30.0 | 28 | 57 | 114 | 228 | 457 | 915 | 1830 | 3660 |
| 12MP | 36.0 | 23 | 47 | 95 | 190 | 381 | 762 | 1524 | 3048 |
| 14MP | 42.0 | 20 | 40 | 81 | 163 | 326 | 653 | 1306 | 2612 |
| 16MP | 48.0 | 17 | 35 | 71 | 143 | 286 | 572 | 1144 | 2288 |
| 22MP | 66.0 | 13 | 26 | 52 | 104 | 208 | 416 | 832 | 1664 |