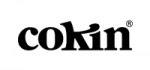 Cokin
Cokin has been a famous name for camera filters since the 1970s when a French photographer, Jean Coquin, started to manufacture his Cokin Creative Filter System for creative photography. The Cokin system consists of square filters, originally coloured but now mostly neutral grey, which slide into a holder which then attaches to your lens with a dedicated attachment ring.
Cokin offer the option of four sizes and two filter families, Creative and Nuance.
The Creative System is the original product from Cokin and features an extensive line-up of CR39 organic glass filters - including graduates of various colours in addition to grey neutral density, soft-focus and some more creative options.
There are four sizes of filter, A (small), P (medium), Z-Pro (large) which is a 100mm system and X-Pro (extra large) which is 130mmx170mm.
Most smartphones now have more special effects than were dreamt of in 1973. The coloured, and special effects filters, have faded into obscurity along with the orginal A series which are too small for the large lenses used on today's full-frame mirrorless cameras. However, Neutral Density filters remain popular with landscape photographers. A dark ND filter enables longer exposure times so that moving objects can be captured blurred or gone altogether while the surrounding remain pin-sharp.
For many years, all Cokin filters were made from high-quality optical resin known as C39. Today's top-end Nuances filters like the Cokin P Series Nuances Extreme Full ND kit (ND8, ND64, ND1024) M Size are made from the highest grade mineral glass from Schott in Germany who also supply the glass to Carl Zeiss. They are also coated on both sides with a nano metallic alloy. This helps produce a colour neutral image.
The Nuances Extreme range, such as the Cokin P Nuances Extreme Reverse Graduated Neutral Density Filter, 4x 2stop, offer the same optical performance as the original Nuance filters but are made from hard mineral glass and are super tough so can survive being dropped on hard ground.