Prints
In Store Prints
We run Kodak Kiosks in both Bournemouth and Salisbury.
Service times vary. Please contact us for further information or e-mail for a pdf of our current prices.
Kodak Kiosk
This is a self-service machine for instant printing.
Available sizes: 4x6", 5x7", 6x8" 8x10" and 8x12"
From memory cards, USB sticks & CD's
We can also print direct from most Android phones and iPhones (we do recommend if you have a large number of images on your phone to try and get them onto another format as our machine will try and load them all!)
Last orders on this service will be around 5PM in the week and 4:30PM on Saturdays.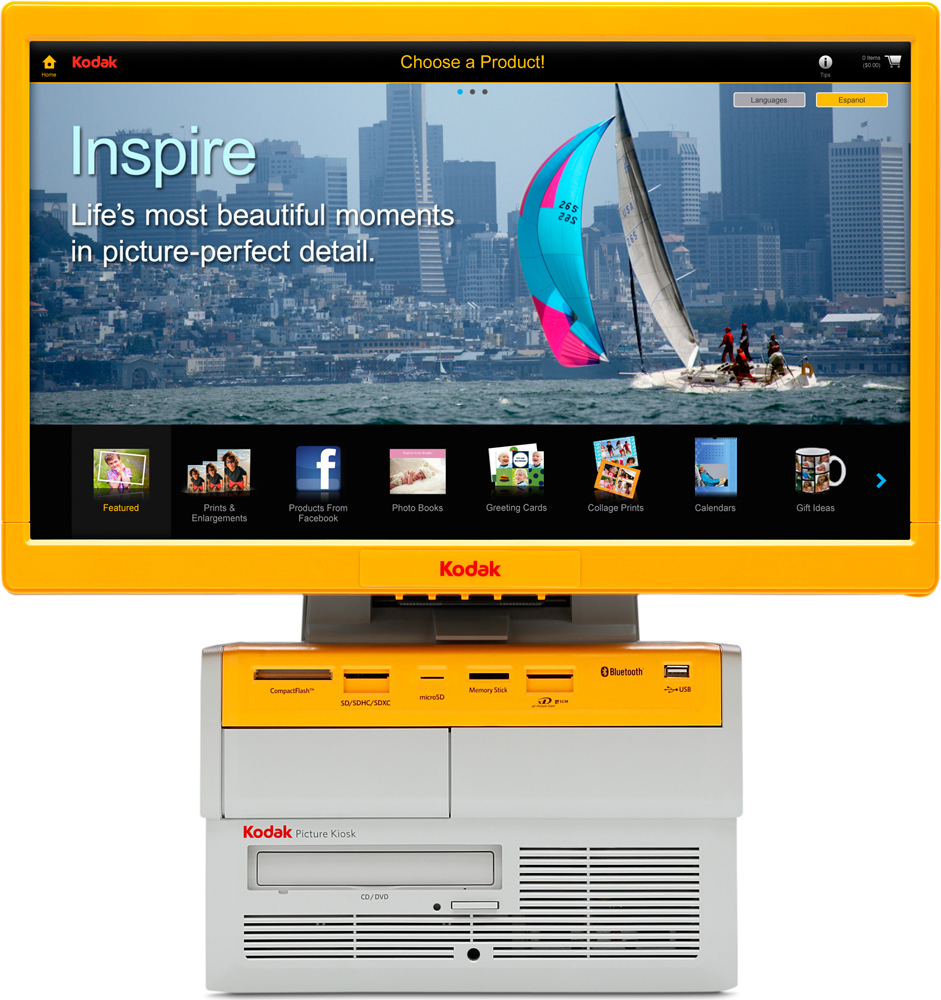 ---
Digital Imaging Services
All work scanned in-store using a quality flatbed scanner.
Prints from Prints (from an original up to 8x6")
Prints from 110, 120, 126 and 35mm colour or black white negatives
Prints from 35mm and 120 Slides, mounted or unmounted
Photos for lockets NB: Sized for customer to cut and fit, locket must be produced for prior assessment
Print Restoration
Card Retrieval
Specialist Services
Black & White 35mm: Develop and print or develop and scan to CD
Black & White 120: Develop only or develop and scan to CD
35mm Colour Slide: Develop only or develop and mount
120 Colour Slide: Develop only and scan to CD
120 Colour Print: Develop only or develop and scan to CD
Passport / I.D. Photos
Please Contact us for Latest Information