Featured Products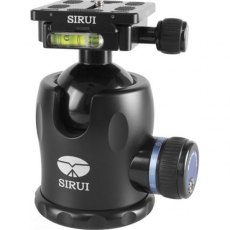 Sirui K-40X Ball Head
The K-40X is a highly accurate and smooth ball head. With a payload of 35kg, you camera will be safe and secure!. The locking knob is coated with a rubber grip for easy operation. The clamping device for the removable plate is compatible with the Arca Swiss System and allows the use of various plates.
£139.00
Sirui Superb Traveller 20 Ball Head
Low-profile ball head with dual panning systems. Anti-twist pins. integrated knob. Box contains Head, Allen Key, Quality Certificate, Warranty Card, Desiccant.
£127.00
£99.00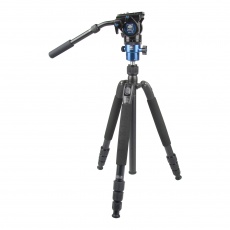 Sirui VHD-2004 Tripod + Monopod with VH-10 Head
VHD-2004 tripod with padded four-section legs, ball head and VH-10 fluid head. Load capacity of 15kg, 2.49kg weight, maximum height of 175cm, and minimum height of 23.11cm. Twist leg locks and removable leg for use as a monopod. Quick release plate with both 1/4 inch and 3/8 inch mounting screws. One bubble level on the legs and two on the fluid head help with balance.
£299.00