Featured Products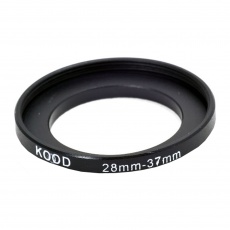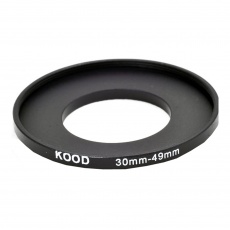 ---
---
---
---
---
---
---
---
---
---
---
Filter Stepping Rings
How do stepping rings work?
A stepping ring screws in between one filter thread to another to allow you to use the same filter or similar screw-in attachment on a variety of lenses. While you will probably want a protection filter or hood for each lens, you can get a lot more bang for your buck by adding a couple of stepping rings to something more expensive and less frequently used such as a large polariser or close-up attachment.
Which Stepping Ring do I need?
Stepping rings come in a variety of sizes and either step up or step down.
The first number is the thread on the existing lens or filter. This is the male thread on the stepping ring.
The second number is the size of the attachment that you want to use. So..
a 49-55 step up ring allows you to use a 55mm filter on a lens with a 49mm filter thread.
Step up rings are the more popular as using a larger filter has no ill effects apart from fitting in the camera or lens case. Care is needed using a smaller filter as it may obstruct the light entering the camera causing a slight drop in the effective aperture. In extremes, it could cause vignetting. Using a digital camera with live view will allow you to see any such effect immediately so it is not the worry that it was in the good old days of film cameras.
On which subject....
Why buy a stepping ring?
Fashions change. If you are looking to cut down the expense of an expensive attachment such as a screw-in close up lens, you may find an excellent used item in a slightly different size to your lens. A stepping ring is just what you need. Maybe two if you have several lenses.