WEEE
Waste electrical and electronic equipment (WEEE)

What is it?
The Waste Electrical and Electronic Equipment Directive (WEEE Directive) was introduced in January 2007.
The WEEE Directive aims to reduce the amount of electrical and electronic equipment being produced and to encourage everyone to reuse, recycle and recover it.
The WEEE Directive also aims to improve the environmental performance of businesses that manufacture, supply, use, recycle and recover electrical and electronic equipment.
If you are an importer, rebrander or manufacturer of new electrical or electronic equipment, then it's likely that you'll need to comply with the UK's WEEE Regulations, which in part implement the WEEE Directive. If you do need to comply, then you must register on a producer compliance scheme.
You may also have obligations under the WEEE Regulations if you are a business with electrical or electronic equipment to dispose of, or if you sell electrical or electronic equipment.
Our role is to provide information and advice on complying with the WEEE Regulations to producers of Electrical or Electronic Equipment (EEE) and the waste management industry.
---
How can I recycle my product?
In accordance with Regulation 31 of the WEEE Regulations, Castle Cameras is obliged to offer a take-back option to all consumers whereby upon purchasing a new item, for example a digital compact camera, the consumer is entitled to dispose of their old digital compact camera through Castle Cameras. As an organisation that also sells products online Castle Cameras is also obliged to offer this service for any items purchased online. In this instance it is requested that in order to do this the customer initially contacts a member of the Castle Cameras team at repairs@castlecameras.co.uk to arrange for the take-back to be carried out and, upon confirmation, send the associated item to; Returns Dept., Castle Cameras, 329 Wimborne Road, Winton, Bournemouth Dorset, BH9 2AD. Any WEEE item returned to Castle Cameras will be logged and kept on record for a period of four years with details being made available to the Secretary of State as required.
Please note that Castle Cameras are not obliged to cover the cost of any take-back in association with an actual transaction taking place, either instore or online. As such the opportunity to take advantage of the take-back is purely an optional one that the customer is able to take advantage of if they so wish and at their own personal cost.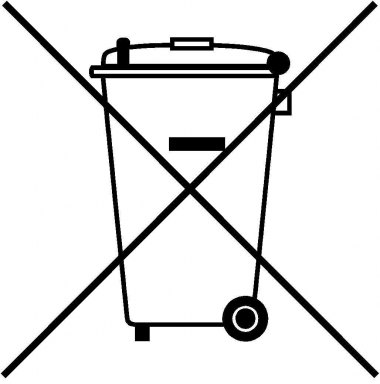 ---
Disposal of Waste Portable Batteries
As a retailer that provides batteries on a regular basis to end users we are obliged under The Waste Batteries and Accumulators Regulations Act to provide all of our customers with a safe and accessible way in which to dispose of their portable batteries. As an organisation that wishes to be compliant, Castle Cameras is now able to offer a convenient instore service for customers to return their waste portable batteries for further disposal by a professional organisation. Simply visit our Showroom in Bournemouth or Salisbury and a member of the Castle Cameras team will be only too happy to assist in your requirements.
---