Featured Products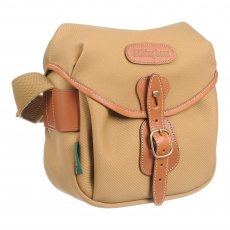 Billingham Hadley Digital Camera Bag, Khaki Canvas-Tan Trim
£3.00 Discount One year UK WarrantyDesigned to fit two small rangefinder style cameras or a mid-sized DSLR face down with small or mid-sized lens attached.Constructed from a choice of 3-layer waterproof canvasStrong leather side patches for mounting of optional AVEA pockets.Quick Release System allows the bag to be opened and closed one handed.
£152.00
£149.00
Billingham Hadley Pro 2020 Camera Bag, Black Fibrenyte-Black
£10.00 Discount One year UK WarrantyDesigned to fit bags by Billingham (often fits bags from other manufacturers too).Constructed from a choice of 3-layer waterproof canvasImproved top handle with leather underside for extra comfort.Strong leather side patches for mounting of optional AVEA pockets.
£259.00
£249.00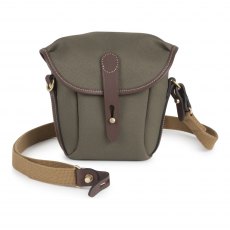 ---
---
---
---
---
---
---
---
---
---
---
---
---
---
---
---
---
---
---
---
---
---
---
---
Billingham Bags
Are Billingham bags worth it?
Billinghams bags are distinctive to say the least. Their design and the way that they have been made and continuously improved over the years is key to their unique character, practicality and endurance.
They are made from the finest materials that include layered waterproof fabric, top-grain leather and solid brass. Each bag is typically composed of more than one hundred individual, components that are custom-made for Billingham to carefully stich together at their factory in the heart of England.
What type of leather is used?
Only top-grain organic leather is used to make all Billingham bags.
Where are Billingham camera bags made?
Billingham bags are made in Cradley Heath in the heart of the Black Country. Founded in 1973, Billingham will never stop innovating to create the best camera bags and photographic backpacks.
Do Billingham bags feature a Quick Release System?
All Hadleys feature the Quick Release System (at the top of the front strap) to which Billingham have added a solid brass buckle. Why both? Simple - the QRS allows you to open and close the bag quickly and securely with one hand and the buckle allows you to fine tune the 'fit' of the front pocket (you don't need to use the buckle to open the bag). For instance, if you have really stuffed some bulky gear into the front pocket you can extend the front strap within the buckle to ease the fit.
Are Billingham bags waterproof?
Not only are Billingham bags waterproof, Graham will vouch for the fact that they are snowproof as well. After his initial shock on waking up on location in Finland without his camera kit, he had a dig around outside in the fresh snowfall and discovered his Hadley Pro bag under a foot of fresh snow but with all his kit safely inside.
A feature common across the range is a padded inner lid over the main compartment to help keep out rain or snow as well as a sculpted main flap which protect the contents from a bit or rain.
All Hadleys are made from 'Stormblock' material - canvas or Fibrenyte fabric that has been bonded to butyl rubber to ensure maximum weather resistance.
How do you clean a Billingham bag?
Wash with warm, soapy water and allow the bag to dry naturally.