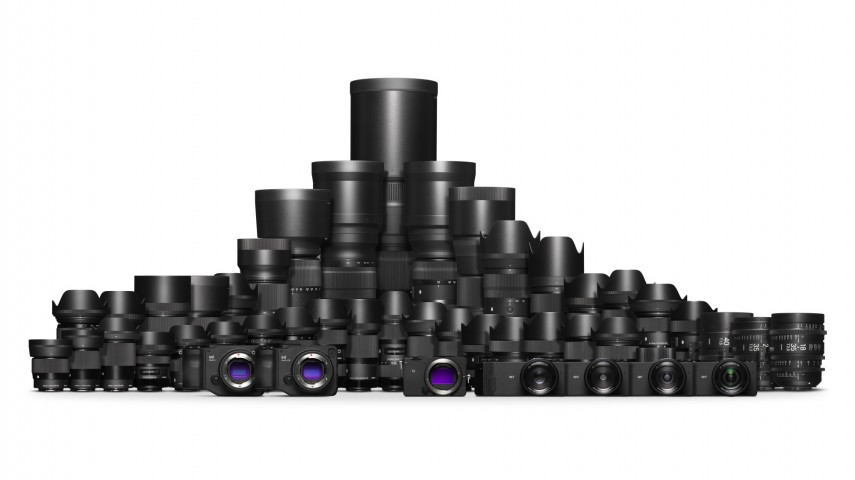 Sigma
Sigma is a manufacturing company that produces and distributes digital cameras, interchangeable lenses and photographic accessories.
Founded in 1961, they have exclusively produced photography and video-related products.
In other words, they are a company that focuses all its efforts on creating tools for photography.
From their sole manufacturing base in Aizu to the supply chain in the Tohoku region, all of Sigmas products are completely "Made in Japan." The close communication between each part of our production system enables an exceptional level of manufacturing technology and quality control, allowing them to provide products, features and quality that continue to surpass expectations.
Sigma manufacture lenses for a variety of camera systems, which are:
Sigma have a few special designations for their current line of lenses, which can often cause some confusion, so here is a brief rundown on choosing the correct Sigma lens for your camera.
''DG HSM'' lenses are designed for full frame DSLR cameras - Canon 5D and Nikon D750 for example. When used with the correct adapter, these can also be used on mirrorless cameras (the Sigma MC-11 for example, will allow the use of Canon EF fit lenses to Sony E cameras and the Sigma MC-21 allows for Canon EF lenses to L mount cameras). If you'd rather not use an adapter, Sigma also provide options of these lenses for mirrorless cameras, which have a bulit in adapter. If you are a mirrorless camera user, it would be worthwhile choosing the ''DG DN'' offering instead, as they will be faster focussing and smaller in size.
''DG DN'' lenses are designed exclusively for full frame mirrorless cameras - Sony A7R and Panasonic S1 for example. This means that they cannot be used on a DSLR camera.
''DC HSM'' lenses are designed for crop sensor DSLR cameras such as the Canon 2000D and Nikon D7500. Sigma do not offer these lenses in mounts for mirrorless cameras, however, they can be used on mirrorless cameras in conjuction with the correct adapter - MC-11, for example.
''DC DN'' are designed for mirrorless crop sensor cameras, such as the sony A6000, Fujifilm XT20 or Canon EOS M50.