Featured Products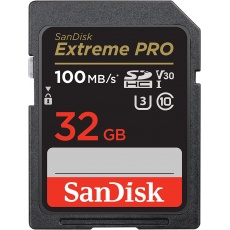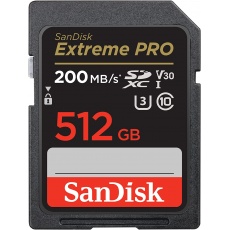 ---
---
---
---
---
---
---
---
---
---
---
---
---
SD Cards
Secure Digital (SD)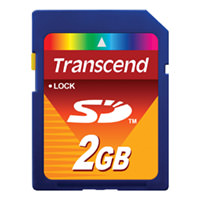 Secure Digital cards, or shortly "SD cards" were jointly developed by SanDisk, Panasonic and Toshiba and introduced in 1999 for use in portable devices. The three companies later formed the SD Card Association to create, promote and enforce SD card standards across the industry. With a fairly small size of 24.0 (W) x 32.0 (L) x 2.1mm (H), relatively low cost of production and adoption by many manufacturers, SD cards quickly became an industry standard. However, due to file system and other limitations, SD cards could only hold up to 2 GB of data maximum, so new standards had to be developed in order to allow larger capacity memory cards. The nice thing about the SD card specification, is that it allowed the SD Card Association to keep the same physical dimensions and appearance, while being able to create newer generation SD cards with higher capacities and speeds. Today, the original SD cards have been fully discontinued and they have been replaced by the newer-generation SDHC and SDXC cards.

Secure Digital High Capacity (SDHC)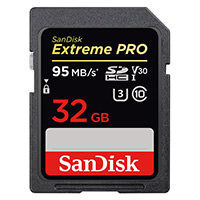 With a 2 GB capacity limit, the original SD cards were obviously no longer sufficient, so the SD Card association had to come up with a new specification that allowed larger capacity cards. In January of 2006, a new standard was developed that not only increased card capacity to up to 32 GB in size, but also doubled the performance of the cards, allowing much faster read and write speeds. This standard was named "Secure Digital High Capacity", indicating the increased capacity of these cards. Unfortunately, older SD card readers in cameras and computers were not compatible with SDHC cards, until their firmware was updated to be able to support the new card standard, whereas SDHC memory card readers were backwards compatible to be able to read both SD and SDHC memory cards. SDHC cards are fairly common to find on the market, although they might soon be phased out by the larger SDXC cards.

Secure Digital Extended Capacity (SDXC)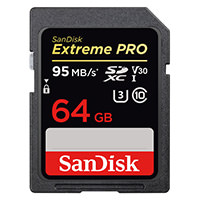 With a maximum capacity of 32 GB (mostly imposed by the limited FAT32 file system) and newer devices pushing a lot more data, especially when capturing high bitrate video, it was time to move up to a new and improved standard and that's how Secure Digital Extended Capacity (SDXC) was born. Maximum card size was increased to theoretical 2 TB maximum (2048 GB) and the file system was switched to exFAT, developed by Microsoft. The newest SDXC standards are very robust, allowing fast transfer speeds of up to 624 MB/sec using UHS-III bus.
How many pictures can my memory device hold?
The following assumptions were made to calculate the number of images per card:
MP = 1,000,000 pixels
1MB = 1,000,000 bytes, 1GB = 1,000MB
TIFF image has 24 bit color depth, one of 16,777,216 colors per pixel
JPEG 100% Quality = Visually lossless JPEG compression with 1:10 ratio of RAW image
Photos - Compressed (JPEG 100% quality) Images per card.

NOTE: JPEG is the most common file format for consumer cameras.
| | | | | | | | | | |
| --- | --- | --- | --- | --- | --- | --- | --- | --- | --- |
| Megapixels | File size (MB) | 1GB | 2GB | 4GB | 8GB | 16GB | 32GB | 64GB | 128GB |
| 4MP | 1.2 | 715 | 1430 | 2861 | 5722 | 11444 | 22888 | 45776 | 91552 |
| 5MP | 1.5 | 572 | 1144 | 2288 | 4577 | 9155 | 18310 | 36620 | 73240 |
| 6MP | 1.8 | 476 | 953 | 1907 | 3814 | 7629 | 15258 | 30516 | 61032 |
| 7MP | 2.1 | 408 | 817 | 1634 | 3269 | 6539 | 13078 | 26156 | 52312 |
| 8MP | 2.4 | 357 | 715 | 1430 | 2861 | 5722 | 11444 | 22888 | 45776 |
| 10MP | 3.0 | 286 | 572 | 1144 | 2288 | 4577 | 9155 | 18310 | 36620 |
| 12MP | 3.6 | 238 | 476 | 953 | 1907 | 3814 | 7629 | 15258 | 30516 |
| 14MP | 4.2 | 204 | 408 | 817 | 1634 | 3269 | 6539 | 13078 | 26156 |
| 16MP | 4.8 | 178 | 357 | 715 | 1430 | 2861 | 5722 | 11444 | 22888 |
| 22MP | 6.6 | 130 | 260 | 520 | 1040 | 2080 | 4161 | 8322 | 16644 |

Photos - Uncompressed RAW (24 bits per pixel) Images per card
| | | | | | | | | | |
| --- | --- | --- | --- | --- | --- | --- | --- | --- | --- |
| Megapixels | File size (MB) | 1GB | 2GB | 4GB | 8GB | 16GB | 32GB | 64GB | 128GB |
| 4MP | 12.0 | 71 | 143 | 286 | 572 | 1144 | 2288 | 4576 | 9152 |
| 5MP | 15.0 | 57 | 114 | 228 | 457 | 915 | 1831 | 3662 | 7324 |
| 6MP | 18.0 | 47 | 95 | 190 | 381 | 762 | 1525 | 3050 | 6100 |
| 7MP | 21.0 | 40 | 81 | 163 | 326 | 653 | 1307 | 2614 | 5228 |
| 8MP | 24.0 | 35 | 71 | 143 | 286 | 572 | 1144 | 2288 | 4576 |
| 10MP | 30.0 | 28 | 57 | 114 | 228 | 457 | 915 | 1830 | 3660 |
| 12MP | 36.0 | 23 | 47 | 95 | 190 | 381 | 762 | 1524 | 3048 |
| 14MP | 42.0 | 20 | 40 | 81 | 163 | 326 | 653 | 1306 | 2612 |
| 16MP | 48.0 | 17 | 35 | 71 | 143 | 286 | 572 | 1144 | 2288 |
| 22MP | 66.0 | 13 | 26 | 52 | 104 | 208 | 416 | 832 | 1664 |