About Us
We are a camera retailer with almost fifty years experience and and a mission to make photography fun.
Since the outset in 1974 we have built up a wealth of knowledge and expertise together with contacts in the camera industry which help us to provide our famously high level of customer service.
We have high street shops in both Bournemouth and Salisbury. Our early days of despatching cut-price film from our in-store Post Office have evolved into a comprehensive online store.
From stylish camera bags and cases to the latest video and vlogging kit, we have something for every level of camera enthusiast and birder. We stock over three thousand high-quality camera-related products from dozens of major brands, including Canon, Fuji, Nikon, Panasonic, Sony and Swarovski to name just a few.
All in all, we are here to help you buy the camera, binoculars, scopes and accessories that are just right for you with the minimum of pain and hopefully a laugh or two along the way.
---
Testimonials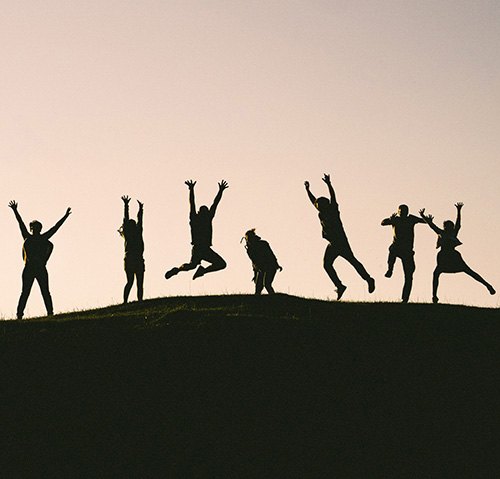 The Team
---
Castle Cameras - Our History
Castle Cameras was started in 1974 by Brian and Jenny Callow. Racheal Tattum became a partner in May 1999. Mrs Callow dropped out in 2002.
The business was previously 'Callow Chemist', a pharmacy established in 1938 by Mr Ken Callow, Brian's father. A photographic department was added in 1958 but then reduced to one small counter when a sub-post office was introduced ten years later. The post office continued alongside the camera shop until March 2004.
In 1978, following a rapid increase in sales, a Mail Order department was established and a photographic business purchased in Sturminster Newton, Dorset.
In 1984 a competitor's business in the main Winton shopping area, about a mile from the original shop, was purchased. This is now the main showroom. For many years, the original site specialised in film, materials and processing as well as being used for mail order, repairs and administration. Following the closure of the Post Office, an Agfa digital minilab was installed. This was moved to the main showroom in May 2009, leaving the original site empty for development.
A branch was opened in the centre of Salisbury in 1987. The Sturminster Newton shop was sold to the manager in the Autumn of 1990.
A freehold shop was purchased in Pokesdown in July 1993 and opened four days later. Brian moved in to run it and oversee the improvements to the building. It traded successfully until 2005 when it was sold for development.
A fifth site was opened from November 1998 to April 2009 in Ashley Road, Poole.
What is the present situation?
The consolidation has enabled us to concentrate our efforts successfully at our two main sites.
Our sales more than doubled in the five years up to 2014 and hit record levels without any increase in staff until the dramatic increase in demand following Jessops' first collapse in 2013.
That forced us to both update our systems and recruit more good people to keep up with demand. Since April 2013, our in-store sales have run from the same database as our website so that wherever and however you buy from us, you are guaranteed the same deals and prices. It also allows us to re-stock efficiently and relay that information on the web-site.
In 2014, we took over the shop adjacent to our main showroom in Bournemouth. We now have a much better display area for our bags and tripods, space for our ageing Kodak APEX instant print equipment, a studio for classes and events and even space for an office with a window.
The Covid pandemic in 2020 provided an opportunity to knuckle down and really concentrate on our on-line sales which have continued and, together with the reopening in 2021, resulted in record sales.
---
What makes us different?
We come to work each day to make photography fun. That means being realistic about what we can achieve each day. Being professional, checking that our prices are competitive and keeping our stock, displays and equipment up to date.
It also means having the same prices for everyone. No 'special' deals, no one-off price-matches, no secret discount codes. And, most of all, no bullying.
We check the price of around 2000 items every week to make sure that we stay aligned with our competitors. We make a little bit of profit to re-invest in the business by buying carefully, working efficiently and cutting out waste as far as possible. Where possible, we work with the UK suppliers to offer Interest Free Credit, add free accessories on selected items and put on classes, events and our Spring Shoot in May.
Apart from Squire Smith, we all live close to our shops and most of us either walk or cycle to work so, hopefully, you won't find us stressed out first thing in the morning.
---
Our Addresses are:
329 Wimborne Road, Bournemouth. BH9 2AD 01202 510888 / 526606
11 Endless Street, Salisbury. SP1 1DL 01722 339909
The on-line business is run from 329 Wimborne Road. The office functions are spread around the building, although Racheal is just as likely to be found at Salisbury.
More about our stores here.
---