Meet the Team
All the people that you see here are real. Only their details have been changed to save them from legal action if their true leisure activities were to be revealed. If you really want to know what we do in our spare time, pop in with a car battery and two lengths of heavy duty cable.
---
Brian
Brian is the managing partner at Castle Cameras.
He spends his days hidden in a cupboard juggling product and sales data, does a bit of cycling, (including a 200km ride every month) for relaxation and checks our local Wetherspoons once a week to make sure that they haven't put up the price of beer.
He started Castle Cameras in 1974, is retired on Thursdays when he looks after his granddaughter and has an interesting a collection of classic cameras that has been stored in cardboard boxes for the last five years while Pete the builder completes his magnum opus at our original shop.
You can view some of Brian's photos here
---
Racheal
Racheal is a partner at Castle Cameras.
She also manages to fit in being a mother of 2 and the County Commissioner for Girlguiding Dorset. Her cameras include an EOS 100D, a Canon Powershot G1Xiii and a Sony RX100VI
You can view some of Racheal's photos here
---
Deb
The Transporter, Quantam of Solace and Dirty Dancing all have characters based on Deb. We know her as 'The Enforcer'. Sounds harsh but she's really a closet pussycat and can be pacified with a good bottle of red wine... Deb spends most of her day monitoring the mail order, keeping her pidgeon coop clean and tidy and keeping all as organised as she can.
You can see some of her photos here
---
Jim
Jim started out with big dreams of becoming the greatest William Shatner lookalike the world had ever known, but once he realised he looked nothing like him and still had a mortgage to pay, Jim took the brave decision to manage our Salisbury shop & start curating his impressive collection of Things That Will Be Useful One Day.

Jim's claim to fame is that he was the inspiration behind the TV phenomenon that is Ru Paul's Drag Race.
You can view some of Jim's photos here
---
Hugh
Hugh was born on the fair isle of Jersey, but was forced to leave after an unfortunate mix up during an am dram production of Speed 2: Cruise Control. He can spot the make and model of almost any camera at about fifty yards, but this has proved to be almost no help to him in life at all.

You can view some of Hugh's photos here
---
Swinge
By 'ek! Swinge is our most northern member of staff. Swinge enjoys gravy with everything, chips, pies, ice cream. We're not talking sorta northern, Swinge is all out. Tee shirts in winter. Newkie Brown by the case Northern. In an unrelated factoid he also suffers from a condition meaning his arms are unusually short and his pockets unusually deep.
Swinge splits his spare time between Pigeon Fancying & Ferret Racing.
You can view some of Swinge's photos here
---
Shirley
We let Shirley move to our Winton showroom a few years ago as Moordown had become inundated with ne'er-do-wells.
Despite being named after an Indian Restaurant in Birmingham, Shirley has done rather well for herself - recently completing her 3rd Ironman Triathlon and is credited with introducing dubstep to the UK.
You can view some of Shirley's photos here
---
Alice
Now you mention it, we haven't seen Alice for a while. We've done an exhastative search of all the chairs in the shop and she's definitely not here.
We are fairly sure she will be alright, she must be about somewhere - probably just popped to Waitrose or something.
For your own good, we do not recommend that you ask Alice for directions.
You can view some of Alice's photos here
---
Young Russell
Young Russell is definitely not James, he doesn't look like James and he was not employed because he bares any resemblance to James.
Our youngest member of staff by some distance. Russell will be handling the Instabook and streaming his hotspots. Like most young people he can telepathically communicate with all types of electronic devices, but he can't tell you the first thing about Huey Lewis and the News.
You can view some of Russells photos here
---
Graham
Graham is back with us after a year in the desert on a horse with no name and a few months interrailing through the eastern bloc. He's the man doing our graphic design, social media and YouTubery but his talents seemingly know no end, even extending to being the local Leica buff. His Dungeons and Dragons class of choice is Druid.
You can view some of Graham's photos here
---
Karen
Karen "works" behind the scenes in Bournemouth, but you'll sometimes find her running around behind the counter trying to cover her mistakes.
A fearsome competitor Karen was one of the original Gladiators, and is a dab hand with a Pugil Stick.
Karen is famous for never having eaten a whole piece of fruit
You can view some of Karen's photos here
---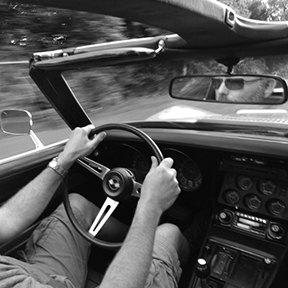 Rob
Robin Van Courier hails from the dark satanic mills that line the Buckinghamshire countryside.
As a younger man Robin enjoyed success as a stunt double in Teen Wolf. However, after failing to break it in Hollywood, Robin decided to start over with a new life in Dorsetshire where he felt his wizard like appearance would allow him to blend in well with the native Hobbitses and other Tolkien characters that live in the Dorset countryside. You will often find him pawing over lenses, fascinated by the pretty shiny colours that glint off his glasses. Interestingly, if you hold Rob up to your ear you can very faintly hear the music of Slade.
You can view some of Rob's photos here
---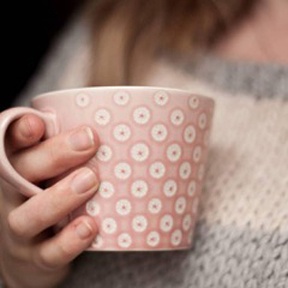 Sammie
Like a vegan who hasn't told you they're a vegan, or a Yoga'er who hasn't mentioned that they yoga, Sammie is desperate to let you know that she has a cat. She'll spend any and every spare moment talking about her cat - If you like cats, come and talk to Sammie, about cats
If you don't like cats, it's probably best not to talk to Sammie.
You can find most of sammie's work on her website:
---
Luke
Much like that haunted doll you swear you threw down the village well, he's back.
Now splitting his time between Bournemouth and Salisbury, expect to find him where you would least like to find him.
Much like his style icon, Luke would do anything for love, but he won't do.. That? Well, I'm a little bit disappointed.
---
TJ
TJ (No relation to PJ of PJ & Duncan or B.J of B.J and the Bear) is our newest employee in Bournemouth.
TJ has struggled in his early life with his more illustrious siblings TK Maxx and TJ Hughes taking all the plaudits at every family gathering. Recently though TJ has finally found something he can truly be proud of..... We are pleased to introduce Castle Cameras inaugral winner of Rear of the Year.
---
Paul Williams
Paul is our photography ambassador and hails from the lake district. He's passionate about wellbeing, photography (so he should be) and being outdoors irrespective of the weather. He's recently moved across to Sony mirrorless, and specialises in landscape, macro and wildlife photography. He doesn't always wear his Boss suit and Tom Fords out on location...
See a selection of Paul's inspirational photos here
Website:- www.paulwilliams.photography



---