Featured Products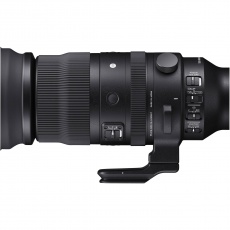 Sigma 150-600mm F5-6.3 DG DN OS Sports lens for Sony FE
High performance zoom lens with case, hood and strapDust and splash-proof construction, WR front coating and zoom lockOptical Stabilisation with accelerometerOptimised AutoFocus with easy manual-override switchMin focus .28m, 105mm filter size, 2.9kgUpgrading? Check our offer for your old gearOne year UK Warranty
£1,199.00
Sony E 16-55mm f2.8 G lens
£140.00 Discount Claim £100 Cashback when you add to an eligible Alpha Mirrorless Camera. Check T&C at Sony UKUpgrading? Check our offer for your old gear0% FinanceOne year UK WarrantyThe first F2.8 APS-C zoom lens from Sony, 16-55mm (24-82.5mm Full Frame Equiv.), New Optical Design delivers excellent corner-to-corner resolution., Compact & Lightweight,
£1,199.00
£1,059.00
---
---
---
---
---
---
---
---
---
---
---
---
---
---
---
---
---
---
---
---
---
---
---
---
---
Sony E Mount Lenses
This lens fitting was lauunched with the original Sony NEX mirrorless camera in 2010. The lenses were described as E mount to distinguish them from the lenses for the Sony Alpha DSLRs which adopted the 'A mount' designation. The NEX used an APS-C sized sensor, slightly smaller than the full frame size of a 35mm SLR, and often referred to as a crop sensor. Because the sensor is smaller, then lenses can be smaller as well. A 50mm lens on a crop sensor camera produces the same image as a 75mm lens on a full-frame camera.
The full-frame mirrorless Alpha 7, was introduced three years later using the same lens mount but with a new range of lenses to cover the larger image area. An 'F' for full frame was added to the designation for these larger lenses.