---
Hama LM-09 Lavalier Clip-on Microphone
Hama LM-09 Lavalier Clip-on Microphone 50 Hz - 16 kHz, 900ohm, 3.5mm jack, 6m cable. The LM-09 Hama Tie Clip Microphone is a small, high-performance clip on microphone with excellent characteristics perfect for use in reporting, taking oral notes, etc. The mic clips onto your lapel, ideally situated for capturing the voice. The LM-09 comes equipped with a windshield to ensure clear outside recording....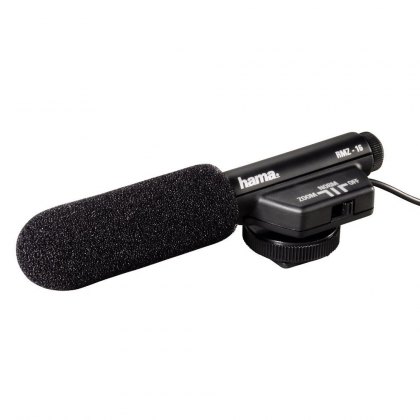 ---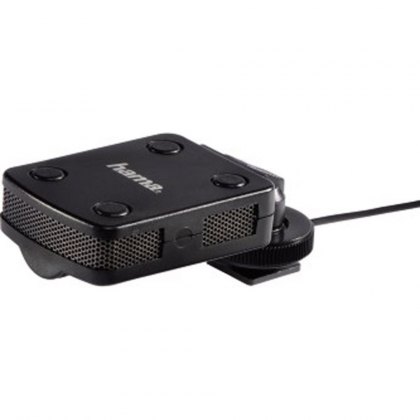 Hama SM-17 Stereo Microphone
Hama SM-17 Stereo Microphone For recording video using camcorders, DSLR cameras and system cameras with a microphone input (3.5mm stereo jack socket) 4 microphone capsules (2 capsules in each channel) for voluminous, bright sound and considerable enhancement of the sound quality (in contrast to the built-in microphone) Each microphone capsule in the housing is omni-directional which allows you to...