Virtual Spring Shoot 2021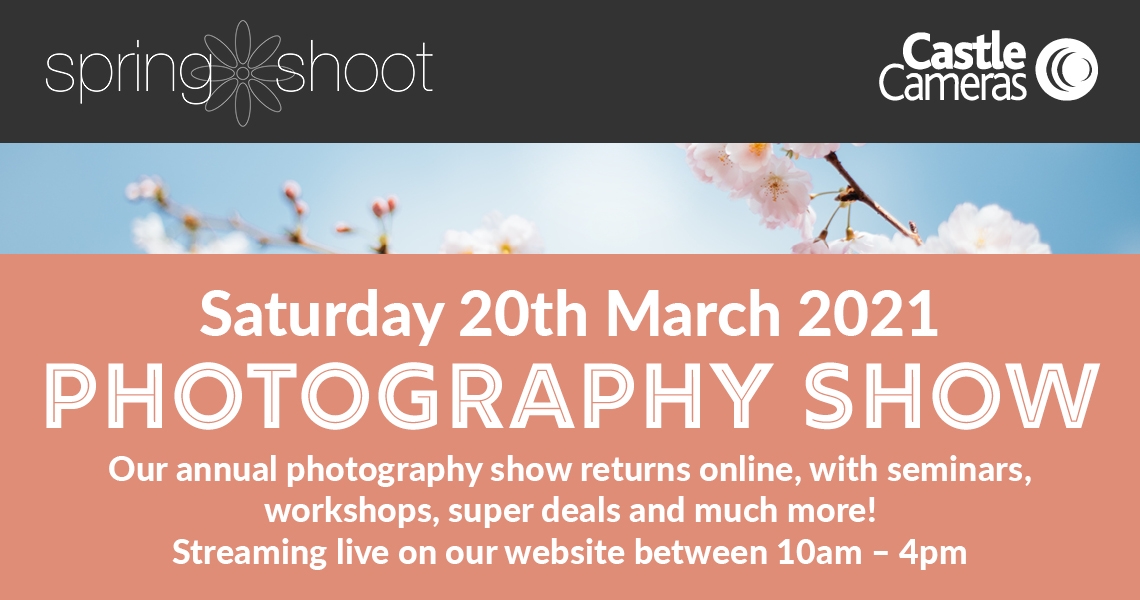 ---
Here we go again
As we put 2020 behind us, and head into Spring, there does seem to be a slowly growing sense of enthusiasm and excitement. The vaccination total is clocking up, the weather is getting warmer and we are starting to get back to a slightly more normal life once again.
We really missed seeing you when we were forced to cancel our annual Spring Shoot last year. We will not be beaten a second time this year, so we are moving into the virtual world with an on-line event.
So, what's happening?
Our suppliers have come up trumps with a phenomenal level of support. We have already scheduled live webinars and pre-recorded sessions from a rich list of professional photographers ready, willing and able to share their passion and knowledge.
It would not be a Castle Cameras Spring Shoot without exclusive deals. As usual, we will be getting financial support from our suppliers to enable us to make you offers on the day that you won't see elsewhere and that you'll find virtually impossible to refuse.
How do I join in?
We will be broadcasting all day between 10am and 4pm, right here on this page and also on our Facebook page. Some of the seminars will also be running on our Zoom meeting room and then added to the page when they close. Everything is open to everyone at no charge.
The timetable of events is below. There certainly is a lot to keep everyone both entertained and inspired. Look out for your favourite interest and your favourite brands and find out more by clicking through. Don't worry if a couple of items overlap, everything will be recorded and available to replay later at anytime on our Facebook page.
Can I join in?
All live seminars will have time for Q&A, so you will be able to ask your questions directly to the photographer during the session.
Also, we are lucky to have a top expert from Canon on the other end of the webcam all day. If you have any questions about anything Canon, don't hesitate to book a session with Justin now. Even if you don't have any questions right now, why not book a session just in case?
And that's not all, if you would like to chat to a member of the Castle Cameras sales team you can do that as well. We have bookable 1-2-1 sessions throughout the day. Do book early as we expect these to fill up fast.
Where can I register?
As we mentioned earlier, everthing is FREE but we are asking you to register in advance by clicking the button below. It helps us get an idea of how many of you will be attending, it helps with seminar setup and it makes keeping in touch with you all that little bit simpler. To say thank you, we will be giving all pre-registrations a little gift when you buy something on the day.
We look forward to bringing you more news each week and virtually seeing you on the day :)
---
---
---
---
---
---
Timetable subject to change
---
---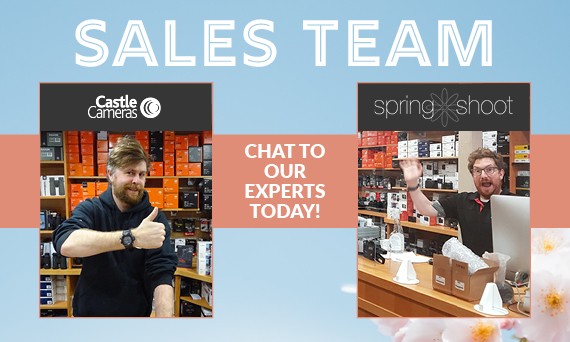 Live Chat
Book a 1-1 session with a team member from Castle Cameras
Chat Now >>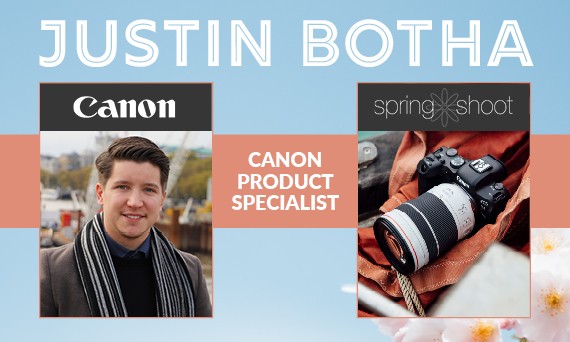 Get up close with RSR
Book a 1-2-1 session with a Canon Product Specialist
Book Now >>
---
---
---
---
---
---
---