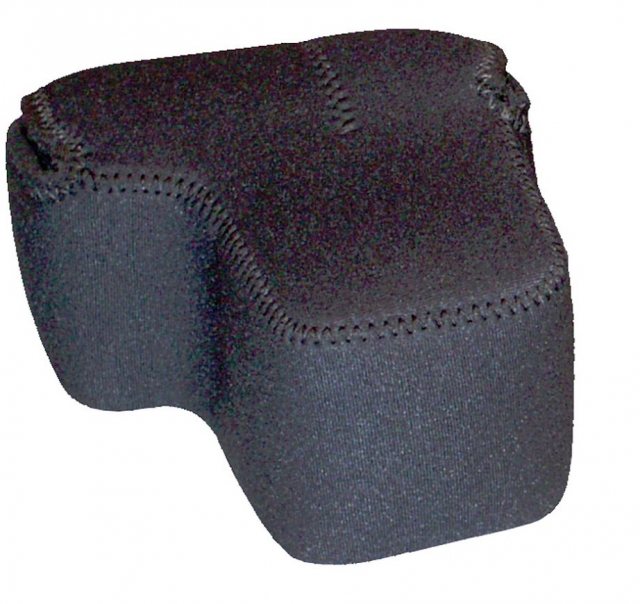 Enlarge
Product Description
OpTech Soft Pouch, D-MIDSIZE, BlackGreat for use in the field as it is lightweight, weather resistant and the case closes around the neck strap so that the neck strap is still usable. This makes the pouch a streamlined and convenient way to protect your gear. There's no need to carry the bulk of an oversized... read more
MPN: 7401194
Specification
Information to follow
MPN: 7401194
Finance
Spread the cost with finance, now available at Castle Cameras. Make that dream purchase a reality and buy the latest and greatest from Castle Cameras today. There are various options available, including (subject to promotion) interest free credit. To take advantage of our finance options, simply drop by either of our stores with photographic ID such as a passport or driving license and proof of address and we will help you from there.
Check here for the products currently eligible. T&C's apply.
Customer Reviews
By
TimBlanc
on
8th January 2020
"Bought the OpTech Soft Pouch, D-MIDSIZE to protect my new Olympus OM-D EM1 Mkii, with the 12-40 pro lens. I had to contact OpTech in the USA, via their website to find out which of their pouches would be the best fit. I have used their camera straps & love the quality. The OpTech Soft Pouch is a snug fit for my OM-D EM1 Mkii, but it is easy to fit it & take it off. The quality of the pouch is great & I feel reassured that it will protect my camera well, both in a bag & when slung over my shoulder (i.e when not shooting). When I take the pouch off, it can either hang below the camera on a popper fixed strap or easily stuffed into my pocket (better). I would happily buy one of these again. I have an old fashion leather full case for my old Olympus OM-D EM5, but this is not available for the OM-D EM1 Mkii, so the OpTech pouch is the next best thing. I was very happy with Castle Cameras quick delivery & good price"

OpTech Soft Pouch, D-MIDSIZE, Black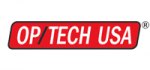 No stock on site. Please allow 10 days for delivery
Product Summary
Dimensions: 12.7cm x 9.5cm x 15.2cm (5 x 3.75 x 6)
D-Midsize comes with Quick-Snap Retaining Strap kit and snap closure on the bottom of the pouch.
Easy-access neoprene cases fit most film and digital cameras
Protects camera and lens while in the field or in storage
Can be used in conjunction with neck strap
""p>
Dimensions: 12.7cm x 9.5cm x 15.2cm (5 x 3.75 x 6")
D-Midsize comes with Quick-Snap Retaining Strap kit and snap closure on the bottom of the pouch.
Easy-access neoprene cases fit most film and digital cameras
Protects camera and lens while in the field or in storage
Can be used in conj"">
Dimensions: 12.7cm x 9.5cm x 15.2cm (5 x 3.75 x 6")
D-Midsize comes with Quick-Snap Retaining Strap kit and snap closure on the bottom of the pouch.
Easy-access neoprene cases fit most film and digital cameras
Protects camera and lens whil""
Dimensions: 12.7cm x 9.5cm x 15.2cm (5 x 3.75 x 6")
D-Midsize comes with Quick-Snap Retaining Strap kit and snap closure on the bottom of the pouch.
Easy-access neoprene cases fit most film an""li>Dimensions: 12.7cm x 9.5cm x 15.2cm (5 x 3.75 x 6")
D-Midsize comes with Quick-Snap Retaining Strap kit and snap closure on the bottom of the pouc""i>Dimensions: 12.7cm x 9.5cm x 15.2cm (5 x 3.75 x 6")
D-Midsize comes with Quick-Snap Retaining"">Dimensions: 12.7cm x 9.5cm x 15.2cm (5 x 3.75 x 6
Home Delivery Checker*
UK mainland delivery from FREE

+ Available Delivery Options
Dimensions: 12.7cm x 9.5cm x 15.2cm (5 x 3.75 x 6")D-Midsize comes with Quick-Snap Retaining Strap kit and snap closure on the bottom of the pouch.Easy-access neoprene cases fit most film and digital camerasProtects camera and lens while in the field or in storageCan be used in conj"">Dimensions: 12.7cm x 9.5cm x 15.2cm (5 x 3.75 x 6")D-Midsize comes with Quick-Snap Retaining Strap kit and snap closure on the bottom of the pouch.Easy-access neoprene cases fit most film and digital camerasProtects camera and lens whil""Dimensions: 12.7cm x 9.5cm x 15.2cm (5 x 3.75 x 6")D-Midsize comes with Quick-Snap Retaining Strap kit and snap closure on the bottom of the pouch.Easy-access neoprene cases fit most film an""li>Dimensions: 12.7cm x 9.5cm x 15.2cm (5 x 3.75 x 6")D-Midsize comes with Quick-Snap Retaining Strap kit and snap closure on the bottom of the pouc""i>Dimensions: 12.7cm x 9.5cm x 15.2cm (5 x 3.75 x 6")D-Midsize comes with Quick-Snap Retaining"">Dimensions: 12.7cm x 9.5cm x 15.2cm (5 x 3.75 x 6" />