Instant Photography - What are the best options for 2022
---
If you are thinking of getting an instant camera or instant printer, here is a round up of the key features and the available options.
The craze for instant photography has taken off again over the last few years and with good reason. We all take hundreds of photos on our cameras and our phones but we rarely look back through them and even more rarely print them out. With instant cameras and printers you get that beautiful photo in your hand straight away, ready to stick on the fridge to make you smile every time you grab the milk.
---
---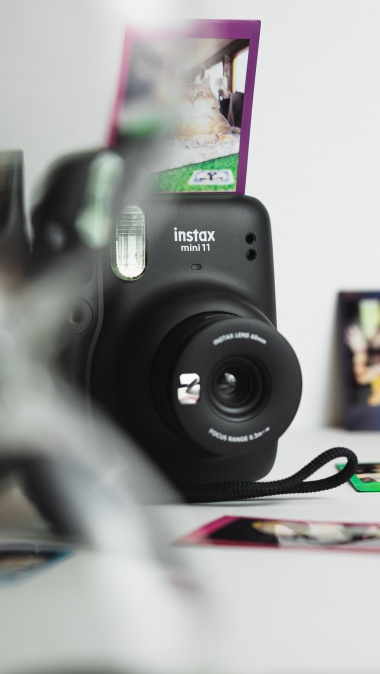 Here are some of the most burning questions answered...
What do you call an instant photo?
Instant cameras (also known as Polaroid cameras) are devices that use self-developing film to print photos right after they're taken. You insert a pack of film into the camera, and as soon as you have taken the picture the camera starts to print it.

How does instant photography work?
An instant camera is a camera fitted with internal development mechanisms and self-developing film. ... When you snap the picture, a small pod of these chemicals breaks open to begin the process, or specialised rollers draw the picture out of the camera and add the developing chemicals at this time. It's clever stuff!

Why is Instax film so expensive?
The Chemicals In Instant Photography Make It Expensive

What is the cheapest instant camera film?
The
Instax Mini 11
from Fujifilm is the cheapest instant camera in our range. The Mini 11 is very user-friendly, making it a good option for any photography beginners - or kids. Its design is chunky and retro, coming in a range of colours.
No! Contrary to popular opinion, you shouldn't shake your Polaroid pictures. ... The structure of a Polaroid is a series of chemicals and dyes sandwiched between layers; if you shake your print, there is a slim chance you might create unwanted bubbles or marks between some of the layers, causing flaws in the final image. So resist the temptation and just leave it be!
Does Fujifilm work with Polaroid?
Not generally. Basically you need to buy the right film for your camera. Check the recommended products on our
instant camera product pages
to see which paper fits.
---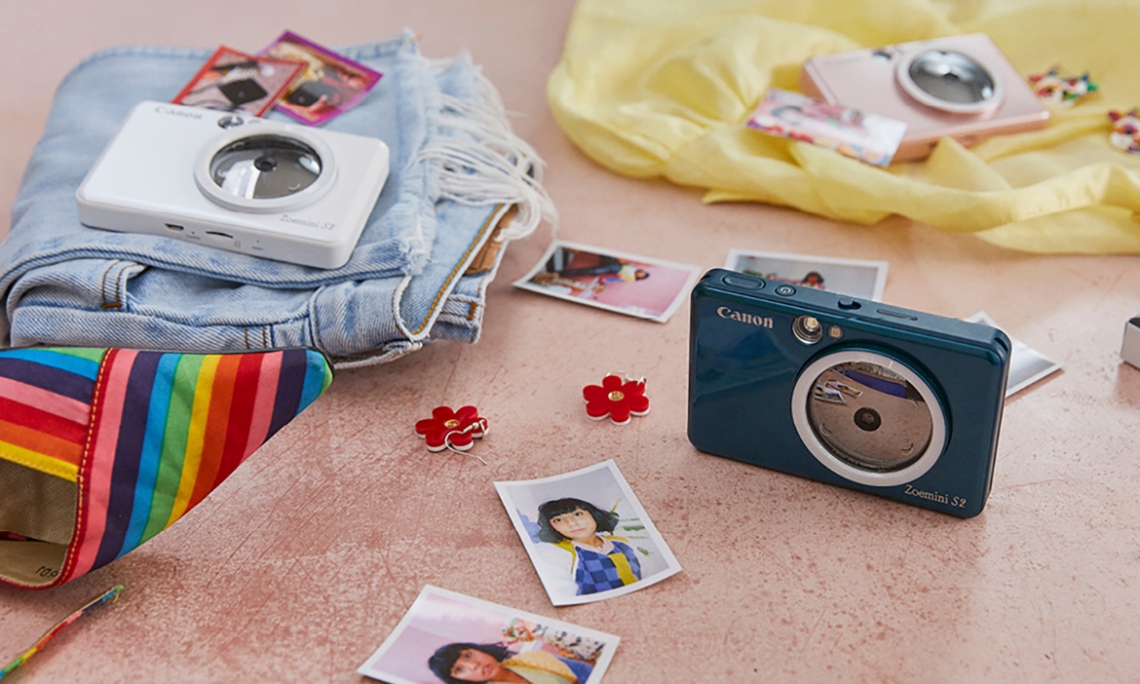 ---
Other Features to Consider
Along with the features that come as standard on instant cameras, there are many additional or extra features available:

Bluetooth - Really important nowadays, when we expect things to happen quickly. The ability to connect your instant camera or printer to a phone or computer using Bluetooth allows you to instantly print without too much faffing about.

Flash Units - Really handy for those indoor photos, or on darker days and evenings. A flash will make your subjects clear, bright and in focus. You may have a built-in flash on your instant camera, or you can buy one separately and use it remotely.

Self-Timers - Maybe you want to be in the photograph too! A self-timer lets you pick a countdown length, hit go, then run around and get in the shot as well. Very fun and bound to make you giggle as you stumble into the photo and fall over mid-shot!


Different Modes - Some instant cameras come with different modes, which can include Selfie Mode, Landscape Mode, Macro Mode and Hi-Key Mode. Not all instant cameras have these modes, so research the model you're interested in to ensure it has the features important to you.
---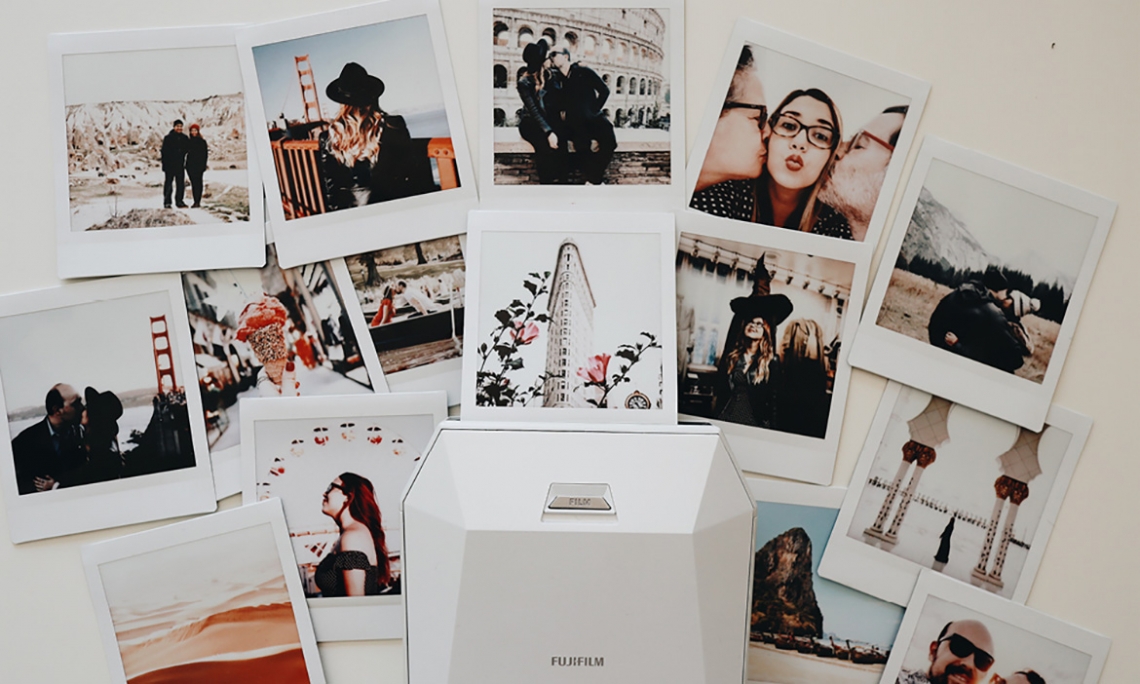 ---
Photo Sizing
Instant cameras can take a variety of film sizes. Your personal preference will dictate which photo size is best for you.
Mini (62mm x 46mm) - The mini film type is the most common film size and will result in

photos that are about the size of a credit card. The Instax Mini 11 and Fujifilm Instax Mini 40 Black camera with 10 Shot film are among the cameras that use this film size.

Wide (62mm x 99mm) - The wide film type is great for photographers who want to take more panoramic shots with their instant camera. They're roughly double the width of the mini film while maintaining the same height. However, the cameras are usually larger and heavier as a result of managing this wider film size. The Fujifilm Instax 300 Instant Camera camera uses this film size.

Square (62mm x 62mm) - These photos print out in a perfect square, just like the original polaroid photos. They bring an instant feel of nostalgia, but they can be slightly more difficult to centre and frame for each shot. The Fujifilm Instax Square SQ1 Glacier Blue camera with Film and the Polaroid Go Instant Camera, White cameras use this film size.

On an important note, you have to understand that not all cameras have the compatibility to work with the different types and sizes of photo paper. This means that if you have your heart set on shooting with Square film, you need to make sure that your instant camera can support the Square film size.
---
---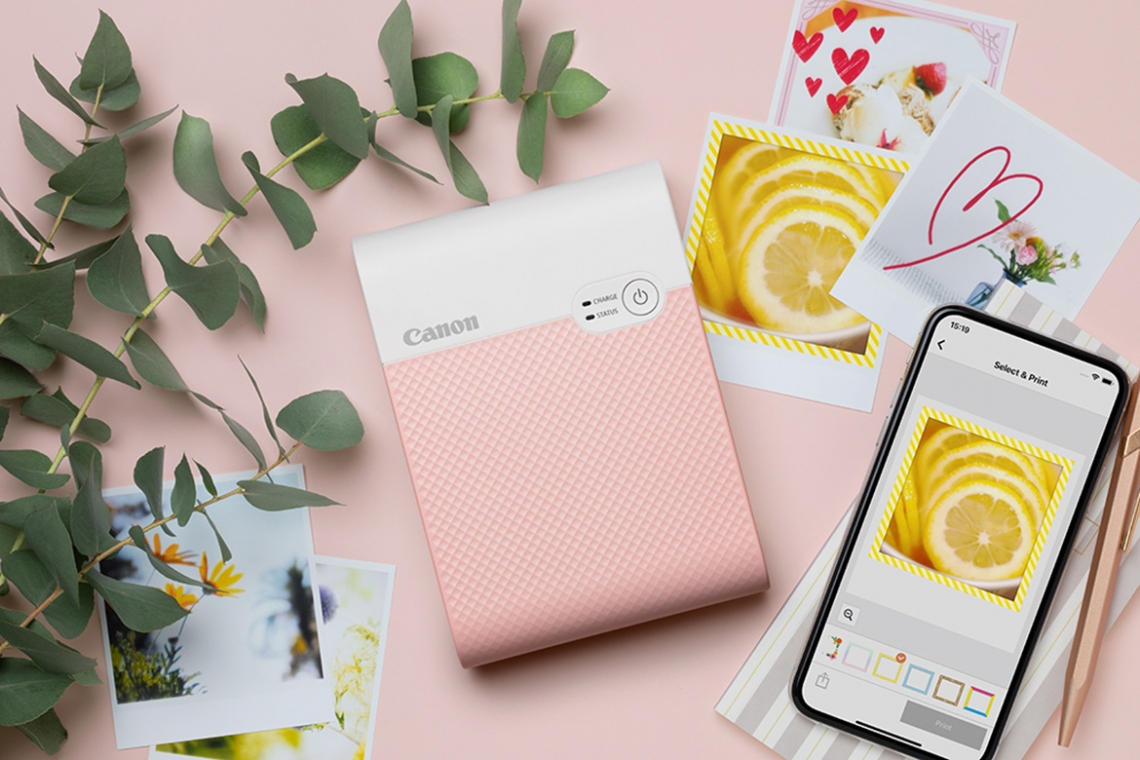 ---
---
---
---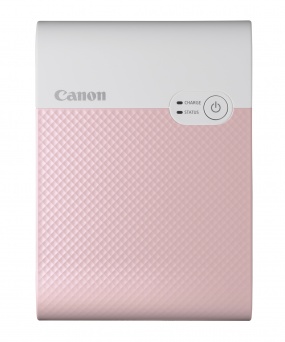 Canon Selphy Square QX10
This quick, light and portable photo printer will easily fit in a handbag or big pocket and can accompany you out to make your work's Christmas party or New Year's Eve celebrations even more fun. It produces beautiful square prints in less than 50 seconds, which will look great on your photo wall or pin board.
View Now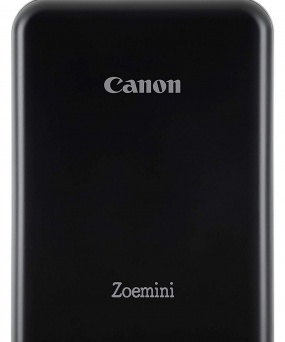 Canon Zoemini Matte Black
This printer is even smaller than the Selphy Square, the prints are smaller and with a sticky back. It's aimed more towards students or kids and pairs with an app where you can add special backgrounds or AR features before you print.
View Now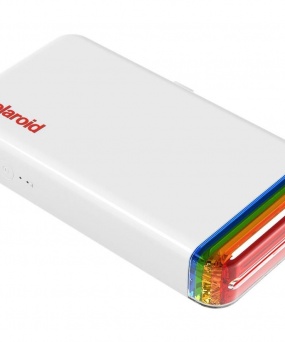 Polaroid Hi-Print Mini
Very similar to the Canon Zoemini. This printer also prints small sticker prints with the ability to add backgrounds and pictures via the app. The quality is arguably slightly better, using a dye-sublimation technique (printing in layers of colour) but the cost of the paper is more too. Quality over quantity!
View Now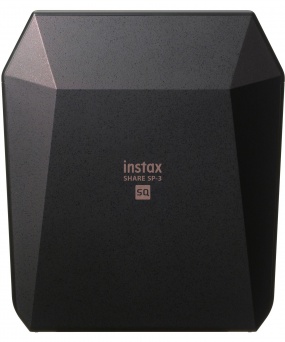 Fujifilm Instax Share Sp-3
Great quality square photos direct from your smartphone. This is slightly bigger than the other printers but not by much and produces an image in an impressive 13 seconds. The battery life on it is considerably better, printing on average 160 prints before the battery dies versus the Canon Selphy's 20 prints. So if you want to print multiple quality prints for a party or event this is the printer for you!
View Now
---
---