More discoveries with the ZEISS Victory SF 32
---
Make more discoveries.
With the ZEISS Victory SF 32 binoculars.
'More' is the keyword in nature observation. Birders want to discover more, see more details and identify more species – more of everything.
ZEISS responds to their wishes with more technical innovations, all of which are reflected in one of the most diverse product portfolios.
The binoculars of the ZEISS Victory SF family are specially designed and constructed for birders and wildlife watchers and are the first choice for anyone with a passion for the great outdoors. The new ZEISS Victory SF 32 is an ideal addition to the SF family. Because, for birders, the aim is to find and observe even the most secretive birds for periods long enough to enable clear identification on the basis of the beauty of their details.
The extremely broad field of view, true-to-life colour rendition and unique ergonomics of the Victory SF 32 binoculars make them ideal for capturing such moments.
---

---
Easily find what you are searching for.
With a wide-angle view.
With birds often hiding in dense cover, it's essential that you have a wide field of view to allow you to spot any slight movements. The wide field of view of the ZEISS Victory SF binoculars increases the observable area of interest by up to 20% in comparison with other binoculars. Depending on the model, the field of view is between 120 m and 155 m, giving the user an impressive overview.
---
---
See every single detail.
With perfect image quality.
Compromises cannot be made when it comes to bird identification – fine details have to be recognised within seconds for an accurate and reliable identification. The ZEISS Victory SF family was developed to master the most demanding situations encountered in birdwatching. The optical performance was maximised with a UFL Concept. This allows the user to master the most demanding of bird-watching scenarios, ensuring every precious moment is captured with absolute clarity.
---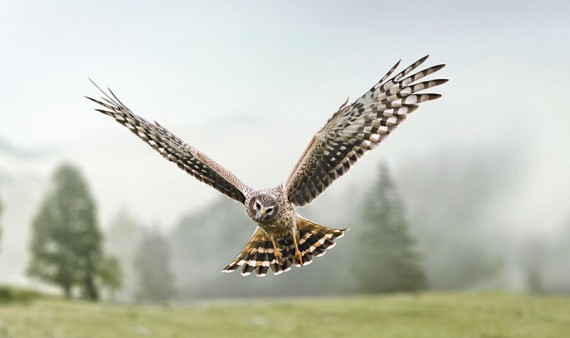 ---
Limitless time spent observing.
With ergonomic design to maximise comfort and handling.
To fully enjoy some of nature's most breathtaking moments, such as the beauty of migrating raptors above a hotspot, one key ingredient is needed above all: time. The SmartFocus Concept includes a perfectly positioned focusing wheel that enables fast and precise focusing even after many hours of observation. In addition, the ErgoBalance Concept of the binoculars – with the centre of gravity being shifted closer to the user – ensures effortless observation over long periods of time, giving you more time to experience the many impressive moments that nature has to offer.
---
---
---
The most versatile high-end binoculars from ZEISS.
---
---
---
Find the perfect product for your needs.
ZEISS optics for nature observation.
---
---
Protecting the things that we love.
ZEISS' nature and wildlife conservation projects.

---
---
ZEISS optics deliver fascinating observations and unforgettable moments to nature lovers and birdwatchers throughout the world. Reason enough to protect what we observe as well as we can. This is why ZEISS actively supports numerous nature conservation projects.
---