Featured Products
Lowepro Adventura TLZ 30 II, Black
Lowepro Adventura TLZ 30 II, Black Adventura TLZ II is ready for your next photo adventure, delivering protection and practicality in a modern, compact design. Everyday. Everywhere. The Adventura TLZ is ready for wherever your next adventure takes you. Protective and compact, this toploading camera bag is perfect for a day trip or travel and offers practical features for the occasional photographer....
£29.90
Tamrac Jazz Zoom Holster Case 23 V2.0
Designed to hold a mirrorless or bridge camera. Your camera is held in the shooting position so that when you open the bag all you need to do is draw and shoot - or maybe take a photo.
£17.90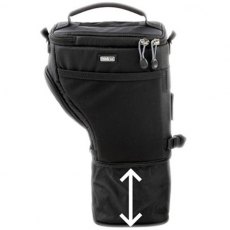 ---
---
---
---
---
---
---
---
---
---
---
---
---
---
---
---
---
---
---
---
---
---
---
---